Career Opportunities at Stratford Homes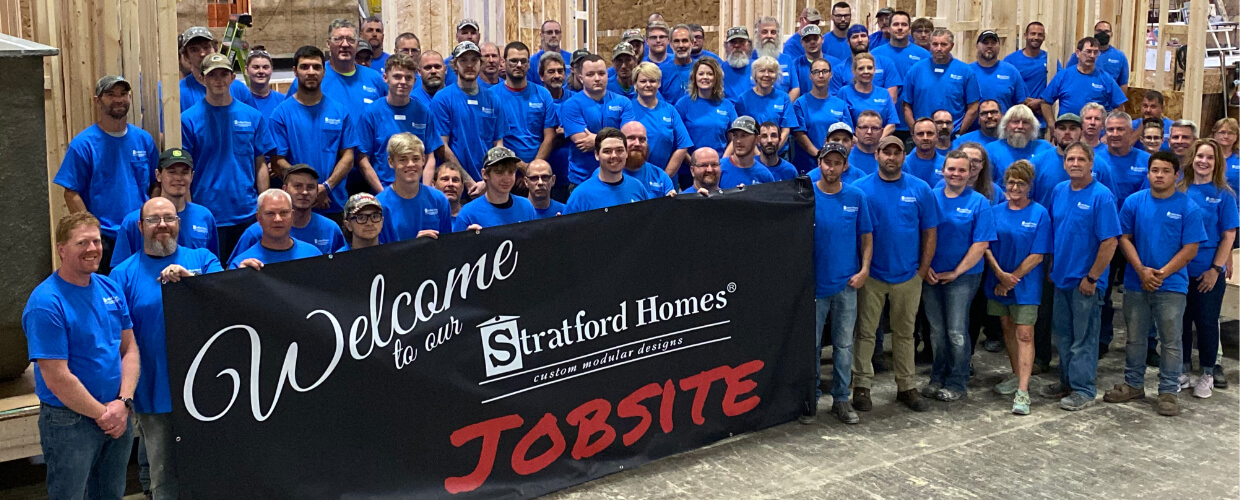 Skilled Laborers
Seeking hard-working, skilled laborers to work in our indoor modular home production facility in Stratford. Various full-time positions are available on the first shift. A minimum of 5 years of experience is preferred but not required. We offer competitive wages and benefits packages.
Skills & Experience Required
Electrical: Ability to understand blueprint drawings, NEC requirements, and routing of electrical circuits in residential and commercial structures is preferred. Previous conduit installation experience is a plus.
Plumbing: The ability to understand blueprint drawings is necessary. Knowledge of code requirements to ensure proper installation of plumbing for water supply and waste piping is preferred. Experience using PEX, copper, and PVC is helpful.
General Carpentry: Basic framing and trim skills are helpful. Attention to detail is critical.
Compensation is dependent on experience.
Email cover letter and resume to: [email protected]
We offer competitive wages and benefits packages.
Stratford Homes is an Equal Opportunity Employer.