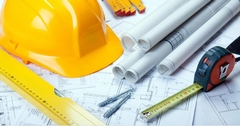 Do you want to learn a new trade? Are you a ready for a change? All hard working individuals with excellent work ethic are encouraged to apply. We offer paid training and an opportunity to learn a trade or improve your skills!
Benefits:
• No Holidays, nights or weekends
• Shift ends at 2:20 pm!
• Affordable Medical, Dental, and Vision Insurance
• Health Savings Account with employer contribution
• Company paid short term disability and life insurance
• 401(k) with employer match
• Weekly pay checks
• Pay based on experience
• Paid training
Summary/Objective:
Assist in all aspects of modular home building such as rough framing, roofing, siding, plumbing, electrical, drywall, painting, flooring, trimming and detail finishing.
Competencies:
• Able to work in a team environment
• Detail oriented
• Dexterity
• Math skills
• Physical strength
• Problem solving skills
• Strong working knowledge of job safety as well as ability to complete safety orientation
• High standard of integrity and professionalism
• Must be able to follow verbal and written directives
Work Environment
While performing the duties of this job, the employee is frequently exposed to fumes or airborne particles, flying debris, moving mechanical parts and vibration. The noise level in the work environment can be loud.
Employees will be required to wear and use appropriate personal protection equipment such as safety glasses, ear plugs, steel toe boots, knee pads, dust masks, and gloves etc.
Job Tasks and Responsibilities:
• Assemble per home design and per appropriate building code requirements
• Assemble in a neat professional manner
• Operate drills, saws, hand, power and air tools in a safe manner
Physical Demands:
The physical demands described here are representative of those that must be met by an employee to successfully perform the essential functions of this job.
While performing the duties of this job, the employee is frequently required to kneel, squat, stoop, twist, etc. The employee frequently works with arms extended and raised, frequently walks along rafters and climbs ladders. Occasionally the employee will lift and carry heavy loads.
The employee walks and stands for long periods of time and performs strenuous physical labor. The employee lifts, pushes, pulls or carries objects; uses abdominal and lower back muscles to provide support over time without fatigue. The position requires working in confined areas like below floor assemblies and in the roof/attic areas.
The position requires good manual dexterity (hand, hand with arm, two hands) and eye-hand coordination. The position requires the ability to quickly move arms and legs. The employee must have excellent stamina.
Position Type/Expected Hours of Work:
This is a full-time position, 40 hours per week
Days and hours of work are Monday through Friday, 6:00 a.m. to 2:20 p.m.
Occasionally, management may require overtime based on production needs
Travel:
No travel is expected for this position.
Required Education and Experience:
• High school diploma or GED equivalent
Preferred Education and Experience:
• Experience in residential and commercial construction
AAP/EEO Statement:
Stratford Homes LP is an Equal Opportunity/Affirmative Action employer. All qualified applicants will receive consideration for employment without regard to sex, gender, identity, sexual orientation, race, color, religion, national origin, disability, protected veteran status, age or any other characteristic protected by law.
Apply online or stop by to fill out an application. Thank you.