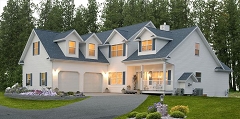 In recent years, the modular method has developed into a viable, alternative system of construction— and has earned plenty of buzz from BUILDER readers along the way.
Beginning as a seemingly far-fetched idea from pre-fab pioneers (that lower cost, quicker construction can still maintain excellent craftsmanship and quality), the industry has involved into a prime affordable housing option--and sometimes, much more than that.
So, we've put together a timeline to commemorate its evolution featuring the 10 most clicked modular stories of the past year. Beginning at one of the first modular projects intended for the American market, we revisit Germany-based Huf-House's early vision and run through current blueprints for high-end, luxury buildings.
Here are the top 10 modular articles from BUILDER over the past years: Click here to continue reading